Clear vision for far green, ball on green grass and scorecard on hand

DIO Sports Golf is specially designed to be optimum especially for golf. When presbyopia enjoy golf, they always feel too much eyestrain depending on the distance of focusing their sight, especially during putting. DIO Sports Golf provide very stable and crispy intermediate zone vision without power progression in this zone. Even with this wonderful performance in intermediate zone, DIO Sports Golf doesn't yield the quality of far vision as well as near vision. That is, at all distance, DIO Sports Golf provides proper vision for your best score.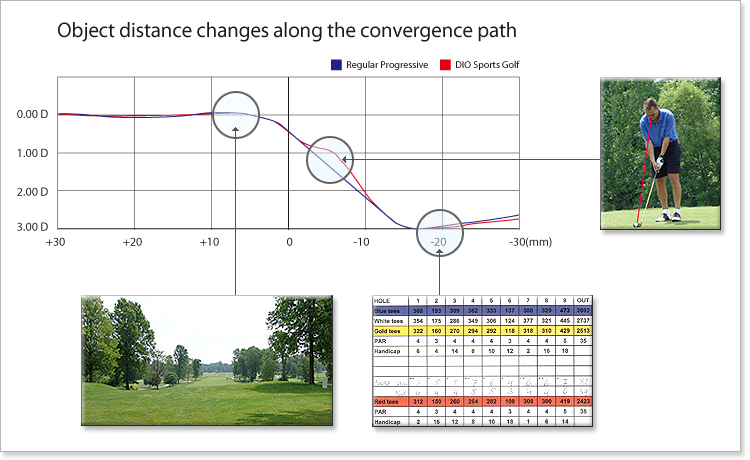 Specially designed color filter for golf
DIO Sports Golf provide specially designed color filter to enhance contrast between ball, green, and sky. While it assures enhanced contrast, it still maintains natural color perception thanks to DIO's unique color balance control technology. Users may feel comfortable vision without color distortion. Recommended to all golfers with hyperopia.