Minimized distortion at peripheral side

Thanks to as worn optimization technology and direct surfacing technology, each point, especially peripheral side of lenses has minimized distortion compared conventional or usual high curve lenses so wearers feel comfortable vision at all direction through the lenses.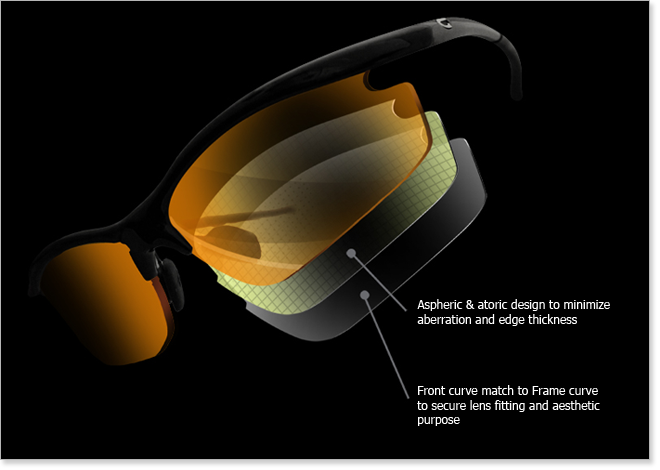 Light weight & slim edge
Aesthetic thickness optimization is applied to DIO Sports Ator. Up to now, wearers of sports glass experienced very thick marginal side and in even worst case, such the edge touches the chick of the wearer. This thick edge cause unpleasant feeling and in some case, hurt in extreme activity. The edge surface of the DIO Sports Ator, if requested, are lenticularized. That means, it removes optically unnecessary parts in peripheral side of the lenses. As a result, light weight and slim edge are achieved.
Wide range of choice in size as well as material and treatment
Based upon the purpose of sports activity wearers want to enjoy, wide range of choice in lens size, material, and treatment is possible. DIO Sports Ator are provided with 80mm and decenteration, if requested, to cover big eye shape high curve frames. And various robust and even non-breakable material can be selected. And also, special filter with mirror coating and tinting is another wide range of choice. Recommended to every sport frame and high curve sunglasses wearer who want to enjoy safe sports activities with comfortable vision.